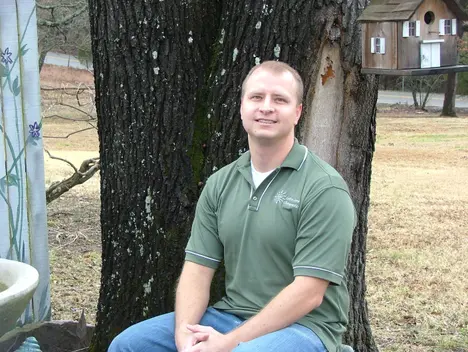 Dr. Aaron Miller - Extra Care Chiropractic
274 Wintergreen Rd
Branson, MO 65616
417.334.5330
Dr. Aaron Miller is thrilled and humbled with the enormous responsibility of providing patient care at Extra Care Chiropractic Center. He and his family love being part of the Branson community.
Dr. Miller spent his adolescence in the southwest Missouri area before his family moved to St. Louis. He is pleased to be home and educate those in our area about the benefits of living a healthy life which includes Chiropractic care.
Dr. Miller is skilled in many adjusting techniques and treatments which allow him to offer additional care for his patients. Recognizing that each person does not respond to the same type of care, these techniques help him to address the needs of the individual patient on a more complete level.
Dr. Miller eagerly puts his skills to work in helping people to attain a healthy life. He believes that wellness education and patient at-home applications are essential to healing and maintaining a body's health. As such, he feels that the relationship with a patient is a joint venture between the doctor and the patient to truly achieve complete wellness. As a father of four children, Dr. Miller feels strongly that it is never too early to introduce your children to the overwhelming benefits of chiropractic care.
Dr. Miller adamantly feels that chiropractic care is for everyone…the young and the not-so-young; all can benefit from routine chiropractic care. Dr. Miller set his goal to become a chiropractor out of his love for people and concern for their health in mind and body. Opening minds and overcoming stereotypes are challenges he is more than willing to face if the end result is wellness.
Dr. Miller and his wife, Laura, have four children; three boys and a girl which keep them very busy. Dr. Miller's personal interests include spending time with his family, being actively involved in his church, playing most sports, hiking, camping, and watching college basketball.